This is a training by Green Rain Studios, a Premiere Authorized Training Center for Unreal Engine.
In this training, you'll be taking a deep dive into the fundamental knowledge that will aid you in working with and navigating around Unreal Engine.
All our trainings are virtual, and would be recorded for you to refer after our trainings as well.
Snapshot Of Our Earlier Trainings
While trainer and curriculum details may change, here's a slideshow of what you can ideally expect in our trainings. They're interactive, easy to understand, and run by experienced Instructors. In case the trainer for the blow dates changes, their approach to the topic may change as well, but do not worry! You're in safe hands.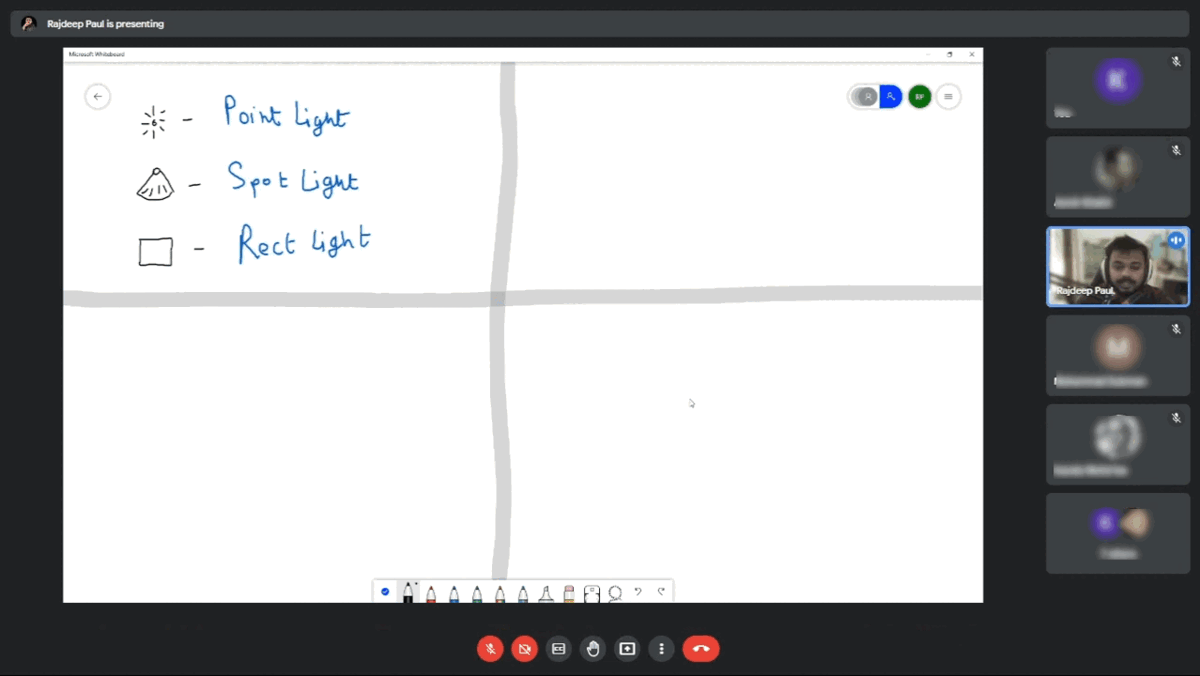 Upcoming Batches
Register for any of our upcoming batches!
Topic
Unreal Fundamentals
Monday, Jul 18 @ 9:00 AM / 3 Hours
Topic
Sequencer Fundamentals
Monday, Jul 25 @ 9:00 AM / 3 Hours
Topic
Materials Fundamentals
Monday, Aug 1 @ 9:00 AM / 3 Hours
Topic
Asset Import Pipeline
Monday, Aug 8 @ 9:00 AM / 3 Hours
Topic
Lighting Fundamentals
Monday, Aug 15 @ 9:00 AM / 3 Hours
Topic
Optimization Fundamentals
Monday, Aug 22 @ 9:00 AM / 3 Hours
Topic
Level Design
Monday, Aug 29 @ 9:00 AM / 3 Hours
Why Green Rain
What Makes Our Trainings Different